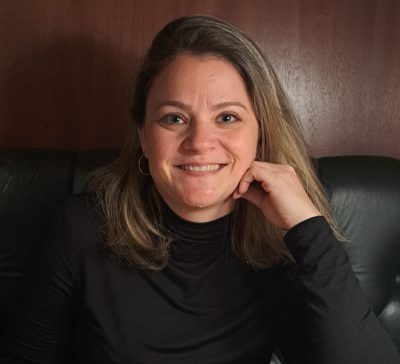 Renata Cunha works as a Financial Crime Prevention Authorized Officer at UBS in São Paulo, Brazil after completing the U.S. Legal Studies LLM in 2018.
"Life had a plan for me, the job of my dreams and company (UBS) of my dreams," she said. Before the LLM, Cunha had worked as a bar examiner in Brazil as well as for law publications and in research, helping others do their PHD and Master's degrees. She wanted decided to pursue an LLM from UConn Law in order to transition into the corporate field.
Cunha praises UConn Law professors for being consistently helpful, which she found beneficial to student mental health. Studying in the States brought many new challenges for Renata, including studying in English for the first time. UConn Law professors ensured she was comfortable with the material.
Cunha took Professor Lindseth's course Compliance: A Legal Perspective in the Spring semester which she said was initially "difficult and new". She was convinced not to drop the class by her professor and made it through. Now she practices compliance law in Brazil.
The LLM has helped massively with her work in Brazil. Renata can now easily explain Brazilian Law to U.S. lawyers. She also credits the School of Law for helping her find jobs through the Center for Career Development and for helping build life skills. She has been able to manage responsibilities, "learn about new cultures with an open mind" and embrace the culture in the United States.