Student Finances
UConn Law offers excellent LLM programs at an affordable cost. The per-credit tuition rate is among the lowest for any LLM program in the country. As a result, students gain an excellent education and high return on their investment in the future.  Each semester students pay for the number of credits in which they are enrolled plus university fees.  Full-time students may take between 9 and 12 credits each semester, and part-time students may take between 3 and 6 credits per semester.
2022-23 Academic Year Per Credit Rate:
U.S. Legal Studies LLM

Insurance Law LLM

Human Rights & Social Justice LLM

Energy & Environmental LLM

Governance, Risk Management & Compliance LLM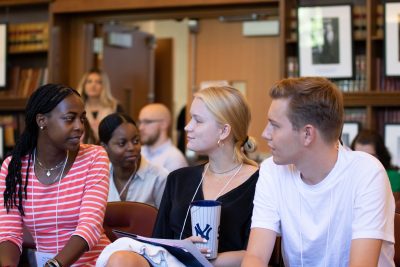 Scholarships
There are also two types of merit scholarships available for students upon application: (1) a Dean's Scholarship for students in any program and (2) the Anthony Smits Scholarship for students in U.S. Legal Studies. Students may also apply for Academic Merit Scholarships after completing one semester.
Outside Funding Resources
We highly encourage all international students to seek financial aid and scholarship funds from sources in their home countries to supplement any merit scholarship you may receive from UConn School of Law.
Scholarship sources could include employers, government agencies, and foundations.  One of the best sources for relevant in-country scholarships is EducationUSA.
UConn School of Law has compiled outside scholarship and funding resources for our LLM applicants.