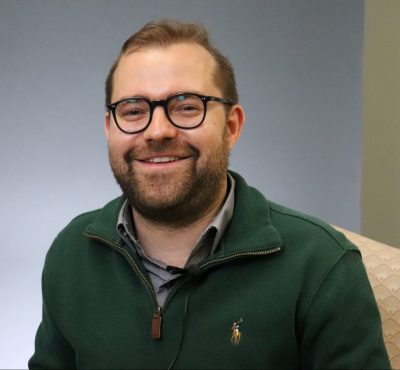 Philip Steitz graduated with an Energy and Environmental Law LLM in May 2022. He chose this program because he "wanted to use his skills as a lawyer to help solve the climate crisis".
During his time studying at UConn Law, Steitz was able to participate in the Environmental Law Clinic where he worked at the nonprofit Save the Sound, giving him the opportunity to combine the discussions in class with the practical experience. "I was able to participate in different areas and for example, one of the most interesting ones was working on a letter to an agency about a big construction project," Steitz said. Local media recognized his work through Save the Sound, highlighting the immediate change one can bring while a part of the Energy and Environmental LLM. Steitz said bringing international students together in this program led to "really interesting discussions where we were all able to learn from each other."
Steitz said his research and presentation skills were improved surrounding environmental and energy issues as a result of the various papers, presentations and discussions in class.  He now uses these skills to assist in his role as a researcher tackling both the current and future climate issues, while pursuing a PhD in Germany.