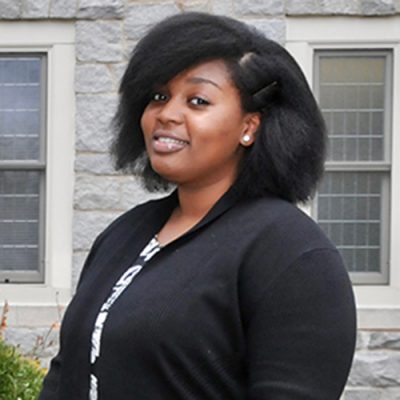 Working on an intensive study of the energy sector in Ghana impelled Paschaline Nsiah-Asare on a journey toward a Master of Laws (LLM) degree in Energy and Environmental Law from UConn School of Law.
"It was quite obvious I had found an area of law that piqued my interest and there was no turning back after that," she said.
During her UConn Law studies, Nsiah-Asare interned with the Energy and Utilities division of Day Pitney LLC. After graduation in 2017, she began working as an intern in climate and energy policy at the non-profit Connecticut Fund for the Environment, where she drafts testimony on legislative bills relating to such issues as carbon pricing and sea-level rise.
"My degree has opened so many avenues for me to explore in accessing both private- and public-sector job opportunities," she said. She has been admitted to the Connecticut Bar and is pursuing her education further by applying to UConn's Doctor of the Science of Law (SJD) program.
Nsiah-Asare said she became aware that her country was in dire need of expertise in energy and climate policy when she was working as a legal assistant in Ghana in 2015. Her firm was conducting a review of the country's energy sector, and her work on that project convinced her that energy and environmental policy are crucial to Ghana's development and the eradication of poverty.
Having already earned an undergraduate law degree in Ghana, she set out to find a law school that offered an LLM in energy and environmental law. She said she put a priority on finding a program director who was deeply involved in the field and passionate about influencing change.
"Professor Joseph MacDougald stood out as one such dedicated director who had demonstrated commitment to impacting these changes," she said. "UConn's Energy and Environmental Law LLM program was an easy choice after I found that out."
Her LLM thesis called for a transformation of Ghana's energy policy and recommended measures that include putting a priority on rate-setting reforms and increasing clean-energy generation targets.