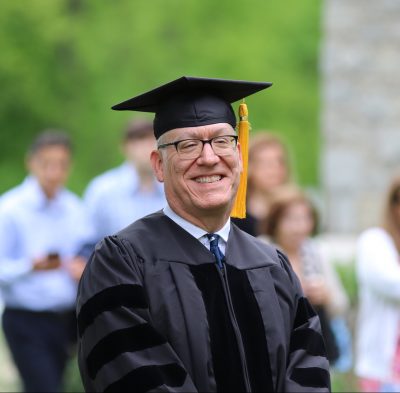 John Neumon is the assistant attorney general in the Office of the Attorney General, Division of Enforcement and Public Protection, Privacy Section in Hartford, Connecticut.
Neumon graduated from UConn Law in 2011 with a JD and Tax studies certificate. After working an Assistant Attorney General, he returned to UConn Law and completed a Governance, Risk Management and Compliance LLM in May 2022. "It's the most relevant timely program I've ever come across in my current position as an assistant attorney general. There were times when I quite literally was taking cases and materials I learned in class one night and applying it and putting it in documents the next day," Neumon said.
Neumon said the classes are a "great mix of students" from different backgrounds. The Compliance program offers a mix of business students from the MBA program with other LLM students, international students, and JD students.
Compliance is a rapidly developing area of law and thus has become of heightened importance in recent years. Neumon recognizes the value of the Governance, Risk Management and Compliance LLM. He said compliance is "law for good people who want to do the right thing and are looking for guidance on how to do that".
Since completing his LLM, John has returned to UConn as an adjunct professor, teaching Compliance: The Legal Perspective.